What is Open Source Streaming Software?
Open-source streaming software refers to streaming media software distributed with an open-source license. This streaming software is commonly used for various streaming purposes, such as live video broadcasting, video-on-demand (VOD) services, and audio streaming.
The open-source streaming platform is a cost-effective and customizable solution for independent artists, businesses, and organizations looking to enter the streaming industry, innovate with new features, or scale their streaming content.
Know More
Have a look on our UI/UX desing
Snapshots that make you feel interactive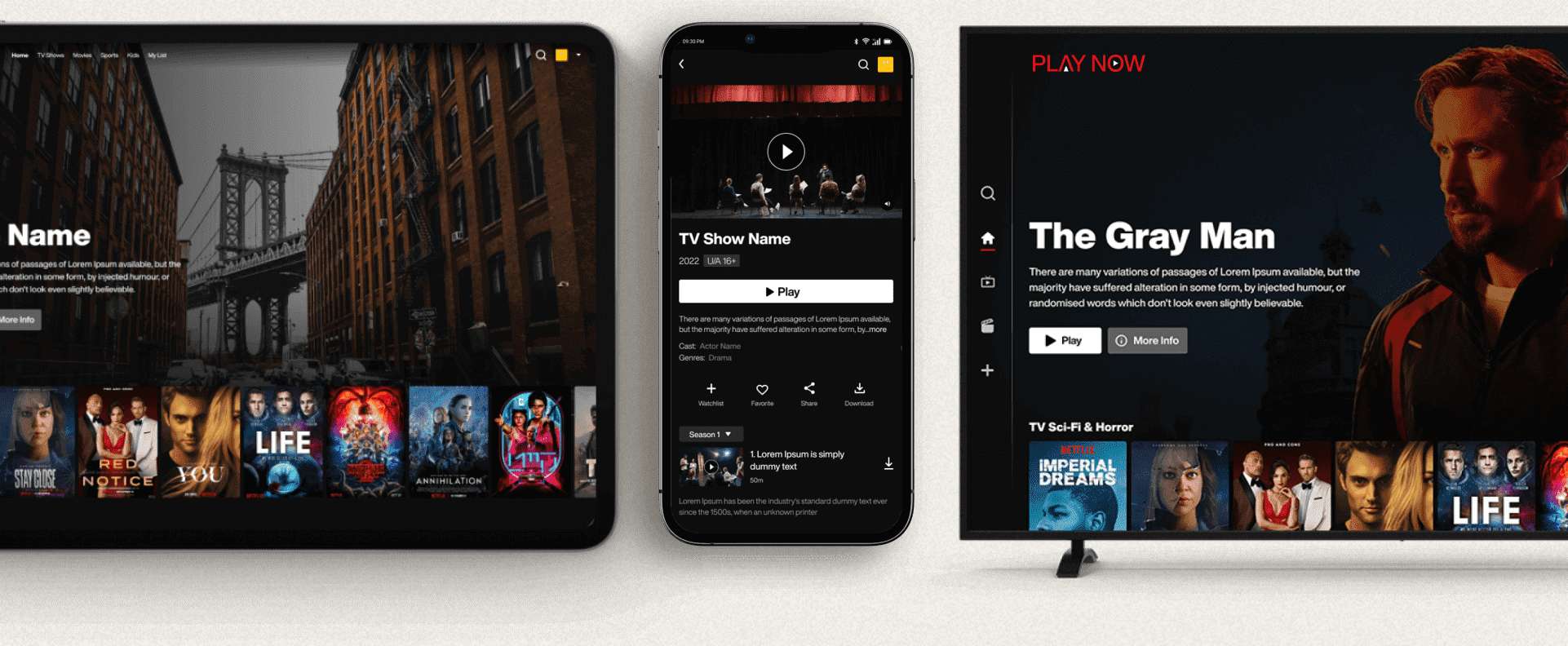 Advance features
Features We Integrate in Our Open Source Streaming Platform
Get Your Answer Here!
FAQ
Open Source Streaming Software is a platform that allows you to create, customize, as well as manage your streaming content.
Getting started is easy. Visit our website, check for a free demo, and contact us for further discussion at sales@alphansotech.com
Yes, we can customize it to fit your needs.
Our software is designed to be cross-platform, supporting web browsers, mobile devices (iOS as well as Android), smart TVs, and various operating systems.
While some technical knowledge can be helpful, our user-friendly interface and documentation make it accessible to many users. We also offer support and community resources.
Yes, you can customize the interface, branding, and user experience to align with your organization's identity and goals.
Our software includes features like adaptive streaming, interactive overlays, content recommendation, AI content moderation, and more. Explore our feature list for details.
Absolutely. We provide monetization options such as ad insertion, subscription management, pay-per-view, and content syndication to help you generate revenue.
What Do Our Valuable Clients Share?
Clients Testimonials
Alphanso Technology's expertise in open-source streaming software development has been instrumental in our project. Their team not only delivered a robust streaming platform but also provided valuable insights throughout the development process. We are very happy with the results 😃💁!
Emily Turner
Partnering with Alphanso Technology for our open-source streaming software needs was a wise decision. Their development team displayed a deep understanding of our requirements and delivered a customized solution that exceeded our expectations. We look forward to future collaborations👌.
Mark Reynolds
Alphanso Technology's commitment to excellence shines through its open-source streaming software development service. Their attention to detail, adherence to deadlines, and exceptional communication made the entire development journey a breeze. I highly recommend their development services to anyone in need of top-tier streaming solutions.
Laura Mitchell
Alphanso Technology has truly been a game-changer ✌🏻 for our streaming project. Their open-source streaming software development service is unparalleled. Their team's expertise, coupled with their commitment to innovation, has allowed us to stay ahead in the competitive streaming industry. Thanks to them, our streaming platform is now a force to be reckoned with!
Michael Chang