About Live streaming Video App
What is a Live Streaming Video App?
A Live Streaming Video App is a mobile application or platform that enables users to broadcast and watch live video content in real-time over the internet. These apps allow individuals and organizations to share live events, presentations, entertainment, and other video content with a global audience.
Users can typically engage with the content by commenting, liking, and sharing, fostering interaction and engagement between broadcasters and viewers. Popular examples of live-streaming video apps include YouTube Live, Facebook Live, Instagram Live, Twitch, and Periscope.
Know More
Have a look on our UI/UX desing
Snapshots that make you feel interactive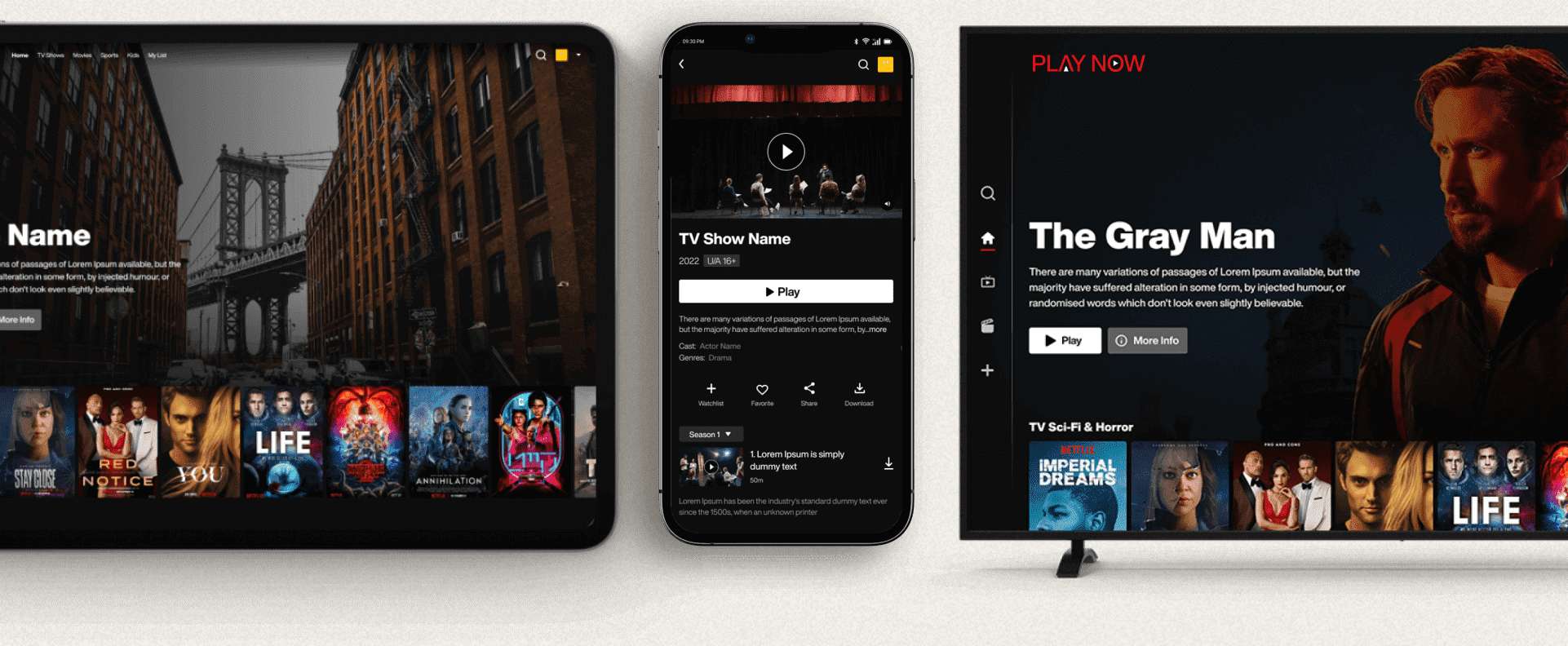 Advance features
Unlock Advanced Features for Your Live Streaming Video Platform
Have a Query? Get it Solved!
FAQ
A Live Streaming Video App is a mobile application that enables users to stream, watch, and interact with live video content in real-time over the internet.
The development timeline for a Live Streaming Video App can vary based on the app's complexity and specific requirements. Alphanso Technology will work with you to determine a timeframe that aligns with your project goals.
Alphanso Tech specializes in developing live streaming video apps for multiple platforms, including Android, web, iOS, and TV OS, ensuring broad accessibility to your target audience.
Yes, Alphanso Tech provides post-launch support and maintenance services. This includes updates, bug fixes, security enhancements, and ongoing assistance to ensure your app remains reliable and up-to-date.
Yes, Alphanso Tech can assist you in implementing various monetization features, such as ad integration, subscription models, virtual gifts, and sponsorship opportunities, to help maximize your app's revenue potential.
To begin your journey with Alphanso Tech, contact us at sales@alphansotech.com We will schedule a meeting or call to discuss your project requirements, objectives, and steps involved in bringing your live streaming app idea to life.
What Customers Shares
Client reviews
"Working with Alphanso Tech was a game-changer for my live streaming project ✌️✌️. They delivered a top-notch app that exceeded my expectations. Their attention to detail and commitment to quality is truly commendable. I highly recommend their services!"
Sarah Johnson
"Alphanso Tech transformed my live streaming idea into a reality. Their team's expertise and dedication made the development process smooth and efficient. The post-launch support they provide is outstanding. I'm thrilled with the results!"
David Smith
"Alphanso Tech's live streaming app development services are outstanding. They were responsive to my unique requirements and offered creative solutions to enhance my app's user experience. I'm grateful for their expertise and professionalism."
Emily Brown
"Alphanso Technology is a reliable partner in the world of app development. Their ability to customize and deliver a high-quality live streaming app on time and within budget was impressive. I am very happy 😇 with the outcome."
Michael Anderson