About Live streaming
What is Live Streaming Technology?
Live streaming technology is the combination of hardware and software solutions to transmit video and audio content in real-time over the Internet. It allows individuals and organizations to broadcast events, presentations, entertainment, and other content to a remote audience as it happens.
Video streaming technology enables viewers to watch and interact with the content as it unfolds, creating opportunities for engagement, communication, and shared experiences across various platforms and devices. Live streaming technology involves encoding, content delivery networks (CDNs), adaptive bitrate streaming, low-latency protocols, and other components to ensure a smooth and reliable viewing experience for audiences worldwide.
Know More
Have a look on our UI/UX desing
Snapshots that make you feel interactive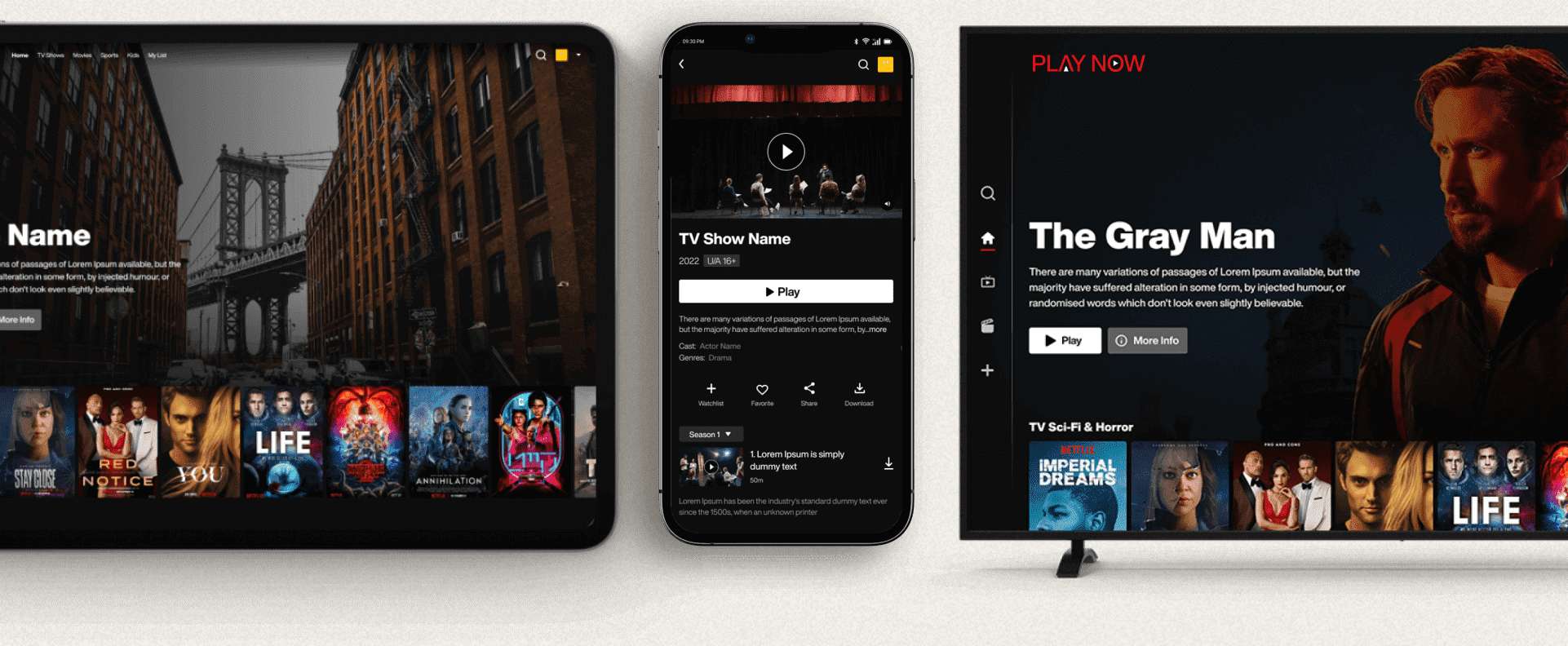 Advance features
What Benefits You Get
Get Your Queries Solved
FAQ
Live streaming technology refers to the combination of hardware and software solutions that enable the real-time transmission of audio and video content over the internet. This technology allows content creators, businesses, and individuals to broadcast events, performances, presentations, and other forms of multimedia to a remote audience in real time.
Live video streaming involves capturing video, encoding it, and transmitting it to a server, which then distributes the content to viewers via content delivery networks (CDNs) for simultaneous playback.
Popular live streaming platforms include YouTube Live, Facebook Live, Twitch, Instagram Live, and professional tools like Zoom and Microsoft Teams for business use.
Depending on the platform and your audience, monetization options include ads, sponsorships, merchandise sales, subscriptions, and pay-per-view content.
Business owners can use live streaming for product launches, webinars, Q&A sessions, virtual events, and real-time connecting with a global audience.
Yes, many platforms offer advanced scheduling options, allowing you to set the date and time for your live streams to promote audience anticipation.
What Customers Shares
Client reviews
Alphanso Technology transformed our live streaming capabilities. Their expertise and dedication to quality made our events a hit. Highly recommend it!
Sarah Williams
Working with Alphanso Technology was a game-changer. Their support during our live stream was invaluable. We look forward to future collaborations.
John Anderson
The team at Alphanso Technology delivered a flawless live streaming platform tailored to our needs. Their commitment to excellence is impressive.
Emily Clark
Alphanso Technology's live streaming solution enhanced our audience's experience. Their technical prowess and responsive support team made all the difference.
David Rodriguez