About Best Software for Live Streaming
Software for live streaming refers to computer programs and applications specifically designed to facilitate broadcasting live video and audio content over the Internet.
Live video streaming software is essential for individuals and businesses looking to share real-time video content with their audience, whether for entertainment, educational, informational, or promotional purposes. It enables them to share live video content for gaming, educational webinars, product demonstrations, or live events.
Know More
Have a look on our UI/UX desing
Snapshots that make you feel interactive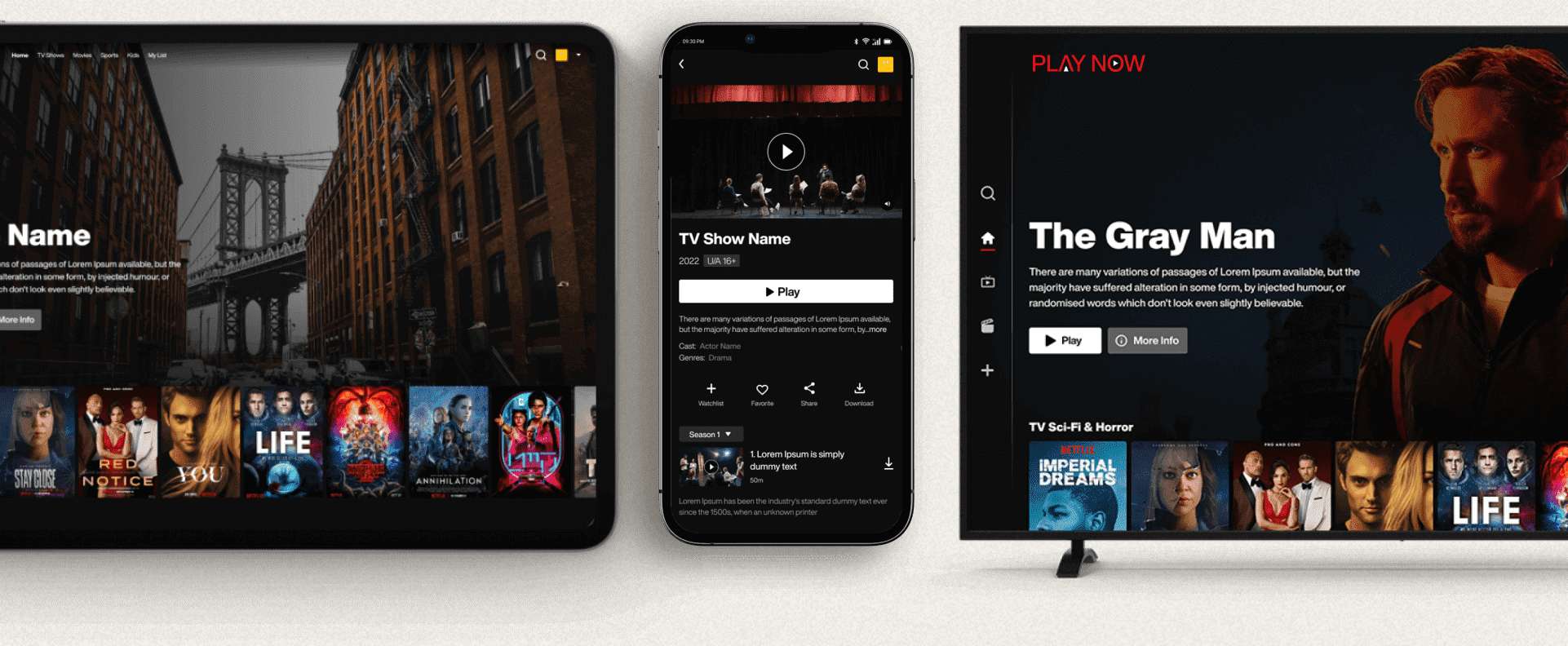 Advance features
Check What You Get
What is in Your Mind?
FAQ
Live streaming software is a digital tool or application that enables users to broadcast live video and audio over the internet in real time. It is commonly used for gaming, entertainment, educational webinars, business events, and more.
The development time for live streaming software is based on the complexity of the project, the required features, and the development team's experience. Simple live-streaming apps may take a few months, while more robust platforms can take a year or more to develop.
Optimization techniques include minimizing latency, utilizing efficient video codecs, implementing load balancing for content delivery, and leveraging content delivery networks (CDNs) to reduce server load.
The development of live streaming software involves several stages, including requirement analysis, design, coding, testing, and deployment. Skilled developers use programming languages and technologies suited for real-time video and audio transmission.
What Others Share?
Client reviews
"I cannot express how satisfied I am with the services provided by Alphanso Technology. They took my concept for a live-streaming app and turned it into a reality. The level of professionalism, attention to detail, and technical expertise they demonstrated throughout the development process was exceptional. Thanks to the team, my app is now a success, and I am very happy!"
John Smith
"Alphanso Technology is the best choice for anyone looking to develop a live streaming app. Their team not only delivered a high-quality app but also guided me through the entire process, making it easy to understand. Their dedication to ensuring my app's success was evident from day one. I highly recommend their services!"
Lisa Rodriguez
"I've had the pleasure of working with Alphanso Technology on multiple projects, and they have consistently exceeded my expectations. Their ability to create user-friendly and feature-rich live-streaming apps is unmatched. Their post-launch support is also top-notch, ensuring that my apps continue to perform flawlessly. Alphanso Tech is my go-to development partner!"
Michael Chen
"I am grateful to Alphanso Technology for making my live-streaming app a reality. From the initial concept discussions to the live streaming app launch, their team's commitment to quality and excellence was evident. They were always responsive to my ideas and provided valuable insights to improve the app. I'm thrilled with the end result!"
Emily Walker